About Us
Corsosoft Technologies provides comprehensive and integrated IT Services that includes Software Development, Website Design and Development, Mobile Application Development, Search Engine Optimization as well as Development and Implementation of High Quality Business Domain Applications. The core value of Corsosoft Technologies is to Delivery on time and ensure strict Quality.
Read more
Integrity

We value the above all as our integrity in everything we do and deliver the project as required.

Diversity

We value the unique combination of qualities and contributions that each individuals bring to the workplace.

Quality

We value quality in all we do, in quality we deliver the perceived value of our product.
Testimonials
Check What's Our Clients Said About Us
"We have been working with Corsosoft Technologies Company for the past few months on a custom web application for our internal workflow process. Throughout the entire process, the team at Corsosoft Technologies has been extremely professional and responsive to our needs. They have a deep understanding of web development and were able to deliver a product that exceeded our expectations. The application has greatly improved our internal workflow and we have received positive feedback from our employees. We highly recommend Corsosoft Technologies Company for any custom web development needs."

Mr. Raghuvaran - Project Manager
Eaglet - 2019
"Healtcare DOmain "During the challenging times of the COVID-19 pandemic, we have relied heavily on the healthcare solution provided by Corsosoft Technologies Company. The product has been essential in helping us manage and track our patients, and has allowed us to continue providing high-quality care despite the increased demand and pressure on our resources. The software is flexible and adaptable, and the support team at Corsosoft Technologies has been quick to respond and provide assistance whenever we have needed it. We are extremely grateful to have had Corsosoft Technologies solution at our disposal during this difficult time, and would highly recommend their product to any healthcare organization facing similar challenges.""

Mr. Saravana Kumar - Project Coordinator
Jetz - 2021
", "Transportation Domain "We have been working with Corsosoft Company for the development of our logistics management product and have been extremely satisfied with the results. The team at Corsosoft has a deep understanding of the logistics industry and was able to deliver a product that meets all of our requirements. The software is user-friendly and has greatly improved our supply chain operations, allowing us to track and manage our inventory and shipments more efficiently. The customer support provided by Corsosoft has been exceptional, they were always available to answer our questions and address any issues that arose. We highly recommend Corsosoft Technologies Company for any company in need of a logistics management solution." "

Mr. Suresh Nachimuthu - CEO
Logistics Management System - 2022
"FMCG - "We recently had the pleasure of working with Corsosoft Company for the development of our e-commerce website and we couldn't be happier with the results. The team at Corsosoft was able to turn our vision into reality and deliver a website that exceeded our expectations. The design is visually appealing, easy to navigate and user-friendly. The website is responsive and fast, which has improve customer experience. We were impressed with Corsosoft's Technologies technical expertise and their ability to understand and implement our requirements. The customer support provided by Corsosoft Technologies was outstanding, and they were always available to answer our questions and resolve any issues that arose. We highly recommend Corsosoft Technologies Company for any business looking to establish an online presence." "

Mr. Santhosh Vetrivel - CEO
Bakers - 2022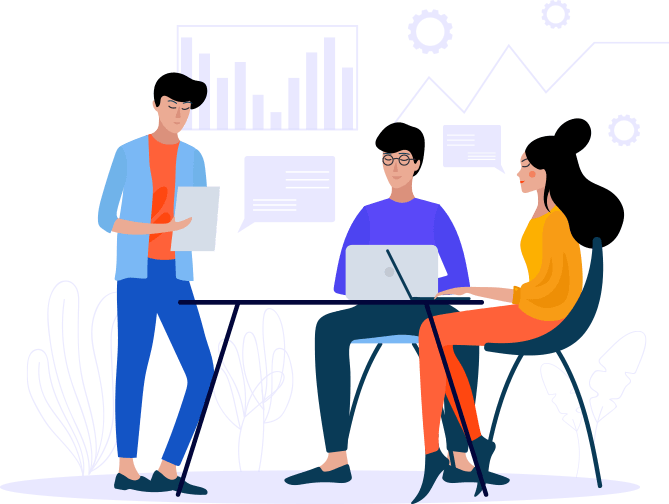 Great Things In Business Are Never Done By One Person; they're done by a team of people. - Steve Jobs